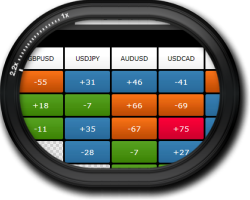 FX Blue Labs has created a suite of multi-platform, multi-lingual apps which help FX and CFD brokers to promote and distinguish their services, and which help traders to become more confident and optimise their ability to trade successfully.
Attract, convert, and retain traders
Quick implementation with no server changes or plug-ins
Supports MT4, MT5, and many other platforms
Used by brokers in 30+ countries, supporting traders in 100+ countries, in over 20 languages
The app suite covers a wide range of range of trading needs and trading styles. The suite includes faster trade execution, market information, alerts and analytics, and Excel integration. All the apps are supported by comprehensive user guides and videos.
These apps are available exclusively via brokers, and are branded in your name, not FX Blue Labs. We do not sell the app suite directly to retail traders.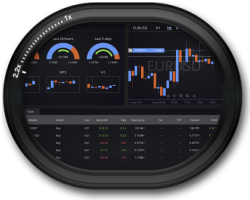 Figaro is FX Blue's unique trading and market-data app, available on web and mobile.
Huge range of tools to choose from - 50+ widgets including trading tools, market data, calculators, and many more
Completely configurable - rearrange and redesign the platform, building your own preferred trading app
Powerful scripting - automate common actions, or build new content for the platform
Download and share content with other people via email, social media, or the web
Put your customer onboarding and journey inside the web & mobile app
Figaro can be integrated with any trading venue which has a web-compatible API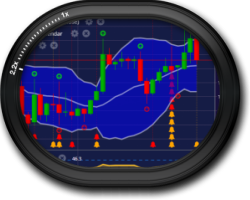 The MT Integration Suite (MTIS) is a websocket and HTTP API around MT4 and MT5.
Designed for use both by clients and in the back-office
Connect your CRM and website to MT4/5
Build bespoke monitoring, reporting, and automation
Offer relevant, up-to-date API trading to clients
Ease your transition from MT4 to MT5
FX Blue Labs provides a range of innovative widgets for your website, driven by your own prices rather than a generic feed.
Market leading, fully configurable HTML5 charting
Simple, configurable, brandable widgets such as quote boards
Complex data visualisations such as heat maps
Market-depth and VWAP spread analysis using FIX data
All the widgets can be completely customised, either on request by FX Blue Labs, or in many cases by your own design team via options in the widget's URL.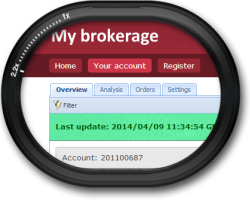 FX Blue Labs provides a range of further services for FX and CFD brokers, partly in conjunction with our retail www.fxblue.com retail website.
Trading competitions
Signalling and trade-copying technology
White-label trade analysis and TCF support
FX Blue Labs' apps and services are truly market-informed: they have evolved over time in response to feedback from both brokers and thousands of traders around the world.
The apps help people to trade more efficiently and to make more informed and confident trading decisions. The suite of apps caters for a huge range of trading needs and styles, extending from scalpers who want the assurance of precise order entry through to traders who base their decisions on complex models in Excel. As a result, brokers report improved metrics in all the following areas:
Attracting demo users
Converting them to live funded accounts
Retention of customers
Increases in trading volume
FX Blue Labs' mission is to deliver institutional-quality, market-informed, multi-lingual, multi-platform software and services to brokers and other trader-facing institutions worldwide. FX Blue Labs' software and services have been designed in response to a real market need and, in many cases, have been customised to meet specific requirements.
FX Blue Labs is part of the FX Blue group headquartered in London, UK. The group has two main divisions:
FX Blue Labs, providing apps and services to brokers and other trader-facing organisations such as trade education firms
The retail www.fxblue.com website, providing free tools and services directly to retail traders worldwide
We welcome enquiries from FX and CFD brokers, and from other similar entities such as trade education groups.